Volunteer Name: Monica Rooney
Project Location: Cusco (Peru)
Volunteered at: Orphanage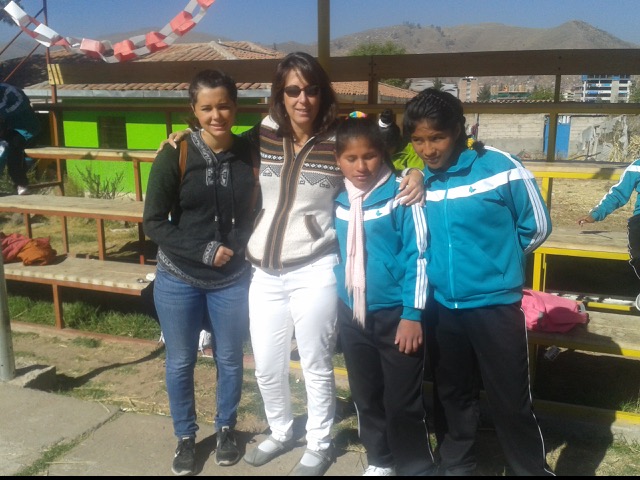 1- How was the local ABV Coordinator/staff and the support provided in-cou untry?
Maria Elena was welcoming and attentive to our needs.  She was always making sure we had everything we needed and gave us good information about Cusco, alternative excursions, useful tips with a warm smile.
2- What was the most surprising thing you experienced?
Program: The girls at the orphanage were very sweet and loving towards my daughter and myself from the moment we arrived making us feel welcomed. They were constantly involved in projects and activities that gave them the opportunity to better themselves.
Host Family: There were not a lot of surprises but may be the fact that we had to dispose the toilet paper in a trash can and not having central heat making the evenings pretty chilly.
Country: The stray dogs roaming the streets and pleasantly surprise to see how proud all Peruvians are of their country.
3- What was the most challenging thing you experienced?
Program: The challenge of interacting so closely with girls that had such difficult upbringing. Even though most of them acted happy and well- adjusted they were a few that were quite sad and were in great need of personal affection. It was very hard to learn that many of these girls had come from horrible environments.
Host Family: It was a bit challenging at the beginning to adjust to the uncomfortable at first but as time went by everything felt much better.
Country: Driving in Cusco is not as organized as in other countries. Drivers don´t watch out for pedestrians even in signed crossroads.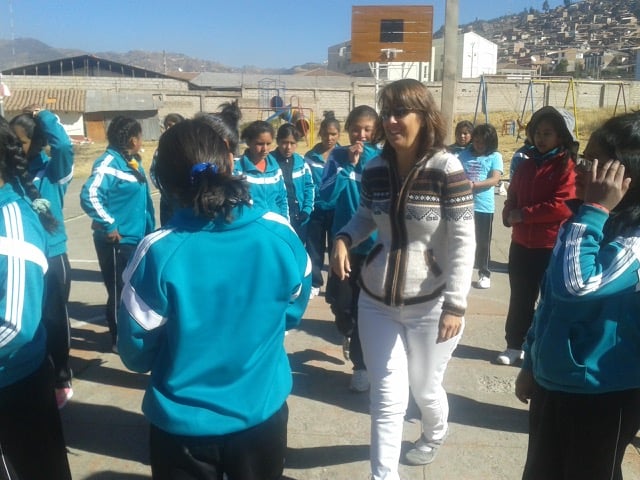 4- Any tips for future volunteers… (clothing, travel, personal items, donations)
1. About donations it´s better to ask what type of items they need instead of bringing them from home.
2. Have your hair pulled up in a pony tail while at the orphanage. Many of the girls have lice. Bring shampoo for them.
3. Make sure the bills you bring from your home country are in great conditions or they will not accept them for exchange.
4. Take it really easy the first day you arrive to Cusco.
5.1-Other things volunteers should know before coming here:
(thats not in the orientation guide)
a. Peruvians are very proud of their country, embrace their customs.
b. Dress in layers, during summer months you will be hot and cold one minute to the next.
c. Watch out for uneven pavement, wear comfortable shoes.
d. Always carry small change for taxis.
6- Personal Paragraph about the experience (ABV Program Testimonial):
Peru is a beautiful country, all locals are genuinely nice and I felt safe at all times. The opportunity to volunteer at the orphanage was life altering and humbling. The excursion to Sacred Valley was incredibly beautiful.
7- How would you describe your accommodation, meals, security, friendliness, quality others:
Accommodations were comfortable and the food delicious. I felt safe at all times and the locals couldn´t be any nicer.
8- What was your favorite memory of this trip?:
Program: My favorite memory at the orphanage is realizing how  much love all these girls need and the importance of continuous support of these important programs.  
Host Family: My host family opened her home with open arms giving all volunteers the opportunity to experience a personal piece of their country.
Country: Peru is a beautiful country.  I will come back again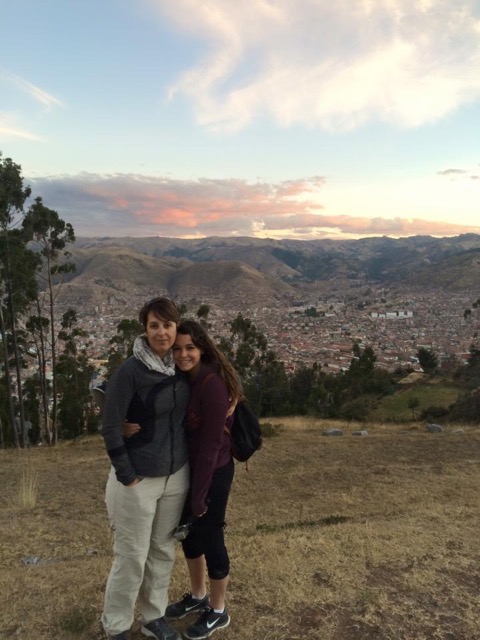 9- How was the ABV USA support prior traveling?
Yes, the support was good and had my questions answered.
10 – Are you willing to speak to other potential ABV volunteers?
Yes