Review Volunteer Nicholas Hanna in Peru Cusco at the Dental Clinic program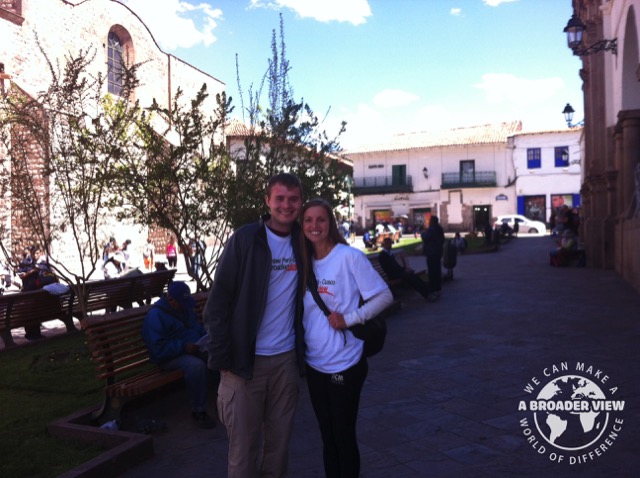 1- How was the local ABV Coordinator/staff and the support provided in-country?
The ABV SUPPORT Staff provided in country was great.  Beatriz was at the airport upon arrival and welcomed us to our host family immediately.  Not only was she available for program part, but she communicated with our host family on a daily basis to assure our satisfaction and coordinated all activities.

2- What was the most surprising thing you experienced?
Program:  How much ABV volunteers were allowed to do in the clinic, at the lack of time expend by the doctor with patients due to patients load.
Host Family: How friendly they were to our presence in their home and that our host father is a pediatrician and medical teacher.
Country:  Outside of Cusco, the landscape of the Andes is the most spectacular countryside.

3- What was the most challenging thing you experienced?
Program: Lack of clinical sanitation.
Host Family: Honestly there wasn't any challenge in staying with Dante and Ana Maria… they were great.
Country: Finding good food at restaurants.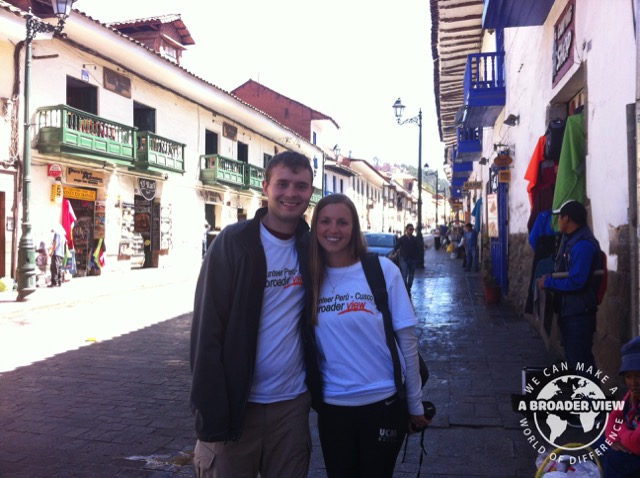 4- Any tips for future volunteers… (clothing, travel, personal items, donations)
1. Pack for a cold climate.  Homes do not have heat
2. Bring things from America, i.e. candy

5.1-Other things volunteers should know before coming here:
a. Bring small US bills in good condition
b. Bring only two prong outlet, compatible charges, universal converter.
c. Bring some type of hand sanitizer.
d. Bring three types of shoes:  shower sandals, hiking booths, tennis shoes.

6- Personal Paragraph about the experience (ABV Program Testimonial):
ABV is a phenomenal program that allows volunteers to work hands in on clinics, doing things that students couldn't do in the US.  The accommodations were perfect and the program allowed for personal time to explore the city and country.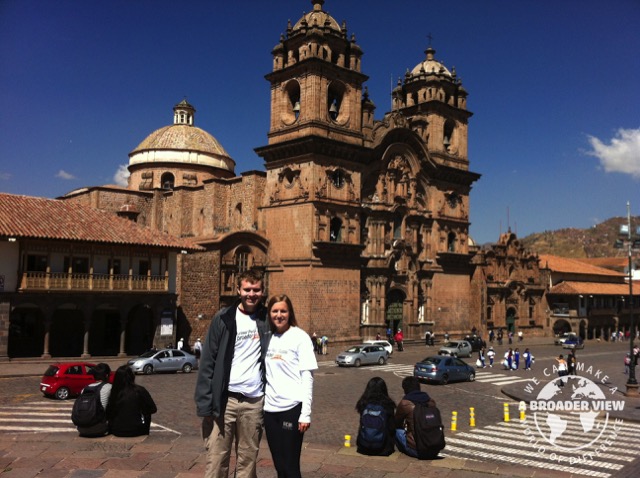 7- How would you describe your accommodation, meals, security, friendliness, quality others:
Perfect!  The cooked three meals a day! Security was not a problem, as streets were very safe.  The citizens are friendly and open to tourists.

8- What was your favorite memory of this trip?
Program: Cleaning wounds that were infected… you are a healthcare provider as a volunteer.
Host Family: How friendly Ana Maria and Dante were, and how interested they were in the United States.
Country: Machupicchu and the drive from Cusco to Ollantaytambo.

9- How was the ABV USA support prior traveling?
Perfect. Sarah guided us through every step to assure our readiness for the trip.

9.1- What do you think about the reservation system online?
Extremely detailed and helpful.

10 – Are you willing to speak to other potential ABV volunteers?
Yes.