Volunteer Name: Jordan McCain
Project Location: Cusco
Volunteered at: Orphanage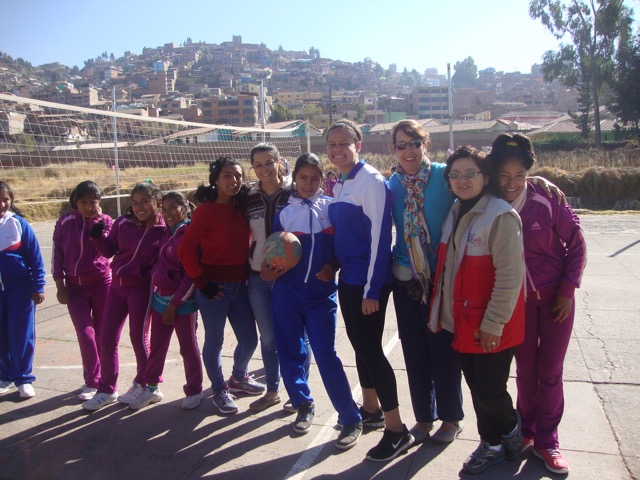 1- How was the local ABV Coordinator/staff and the support provided in-country?
The coordinator staff was amazing! I felt so welcomed in Maria Elena's home. She not only made me feel right at home, but gave me all the information I needed to know to successfully get around Cusco.
2- What was the most surprising thing you experienced?
Program: I was very surprised at how welcoming the girls at the orphanage were. They were so excited to meet new people it was amazing.
Country: I was surprised at how beautiful Cusco was. I did not know what to expect coming into the program but after a couple days I had absolutely fallen in love with the city.
3- What was the most challenging thing you experienced?
Program: The most challenging thing I experienced was getting over the language barrier in the orphanage.
Host Family: The most challenging thing I experienced in the host family was adopting to Peruvian customs. For examples in Peru big lunches are very important but I was never used to that. It did not take long to adjust to these customs those.
4- Any tips for future volunteers… (clothing, travel, personal items, donations)
1. Make sure you pack appropriate clothes. It may be summer where you are, but it's winter somewhere else.
2. If you forget any personal items, there are plenty of places to buy them in Cusco, and for very cheap.
3. When traveling, don't buy anything in the airport. It's very expensive.
4. If you would like to make donations or buy gifts for the girls at the orphanage it's okay, just make sure to clear it with your director.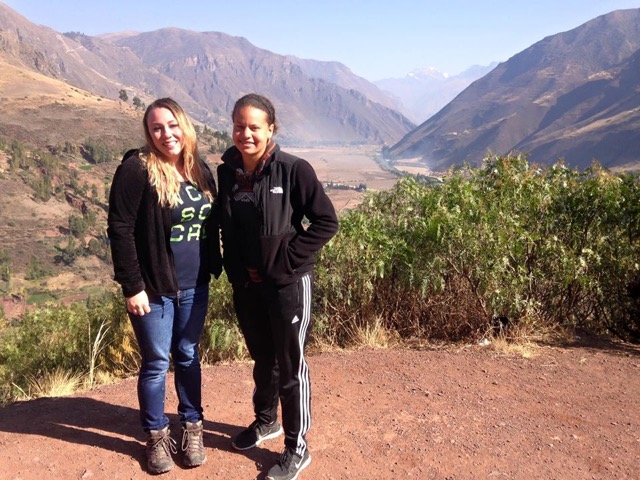 5.1-Other things volunteers should know before coming here:
(thats not in the orientation guide)
a. If you plan on exchanging money, make sure your bills are perfect!
b. It's really important to bring toilet paper with you everywhere.
c. Make sure you have plenty of money for bottled water and taxis.
d. It is pretty dry in Cusco so even if you don't use chapstick often, bring it!
6- Personal Paragraph about the experience (ABV Program Testimonial):
I have met so many amazing people on this journey from other volunteers to the girls at the orphanage. I have built the strongest connections in so little time and fallen in love with Cusco. The girls at the orphanage are some of the sweetest girls I have ever met and I wish I could stay here with them so much longer. I would not trade this trip for anything in the world.
7- How would you describe your accommodation, meals, security, friendliness, quality others:  The accommodation was great. Maria Elena's house was so cozy and she had hot showers, which I was told not expect! Two meals were always provided each day and the lunch was always so delicious. My host mom and her daughter were also the friendliest people and I had so many great conversations with them.
8- What was your favorite memory of this trip?:
Program: My favorite memory was just sitting and talking with the girls at the orphanage. I don't speak much Spanish and they don't speak much English but somehow it was a perfect fit. I learned so much from them and truly felt a companionship with these amazing girls.
Host Family: The best memory with my host family was taking pictures in the Plaza de Armas. My host mom and other volunteers were all joking around. It really felt like one big family in that moment.
Country: The best memory of the country was Machu Picchu. On the weekend I had the opportunity to do an excursion to Machu Picchu and it was phenomenal. I not only met so many great people, but got to experience some of the best views Peru has to offer.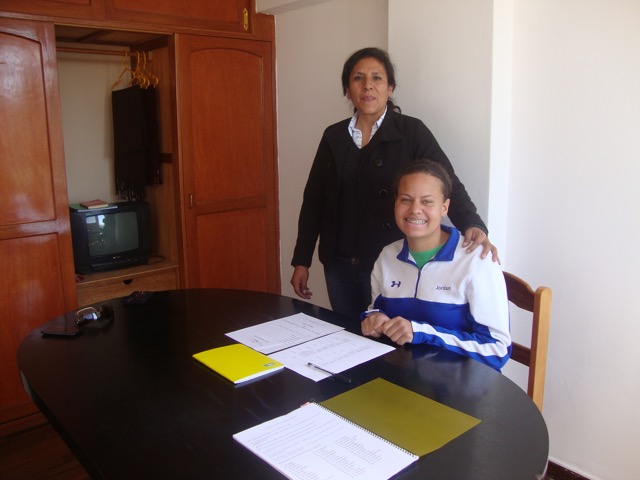 9- How was the ABV USA support prior traveling?
Before traveling I called ABV a few times with questions I thought could not be answered by email. The phone calls were always helpful and when I was not able to call I would usually email someone at ABV. My emails were always responded to quickly with detailed instruction.
9.1- What do you think about the reservation system online?
The reservation system online was really easy. There were always people available to answer my questions and the whole process was very well mapped out.
9.2- Who did you find Abroaderview website
I found A Broader View when I was looking for a reasonably priced volunteer program. I stumbled upon the website and thought the program would be a great fit for me.
10 – Are you willing to speak to other potential ABV volunteers?
Absolutely! It's always good to know someone else's experiences with a program before deciding to try it out yourself. I would love to tell potential volunteers about my amazing stay in Cusco and encourage them to go.