Volunteer Name: Jannie Lew    
Project Location: Cusco, Peru
Volunteered at: MultiClinic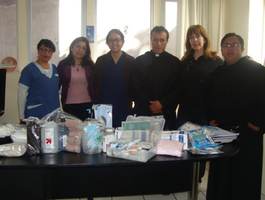 1- How was the local ABV Coordinator/staff and the support provided in-country?The ABV director in Cusco was very wonderful. From the time she picked me up at the airport until I left, she was very gracious and helpful. She showed me how to get around Cusco herself. Her house was well-maintained. I ate well and she answered all my questions expertly. I couldn't ask for a better host.
2- What was the most surprising thing you experienced?
Program: Medical program
The people at the clinic were very nice and welcoming and they let me assist in the daily duties as a nurse. I was glad to be able to help in any way I could. I mostly helped in triage and the patients are nice and polite too.
Host Family:
The coordinator was like a big sister to me because we hung out and I met her friends. She was also like a mother to me because she fed me well. I love her quinoa soup and all the other Peruvian dishes she served. I felt at home at her house because she was very accommodating with everything.

Country: Cusco, Peru

In general, the people in Peru are nice and friendly. I love the old feeling at El Centro--the architecture, the cobbled streets. I went to see the ruins at the Sacred Valley (Pisac, Ollantaytambo, Chinchero). I love the food. I tried Peruvian food at La Bodega, Marcelo Batata, and Inka Grill at the center. I highly recommend these restaurants. I tried cuy and alpaca and they were surprisingly good. Of course, I went to Machu Picchu. I did the two-day hike to MP and also climbed Wayna Picchu. The spectacular view above the mountains is really worth it despite the grueling hike due to the elevation.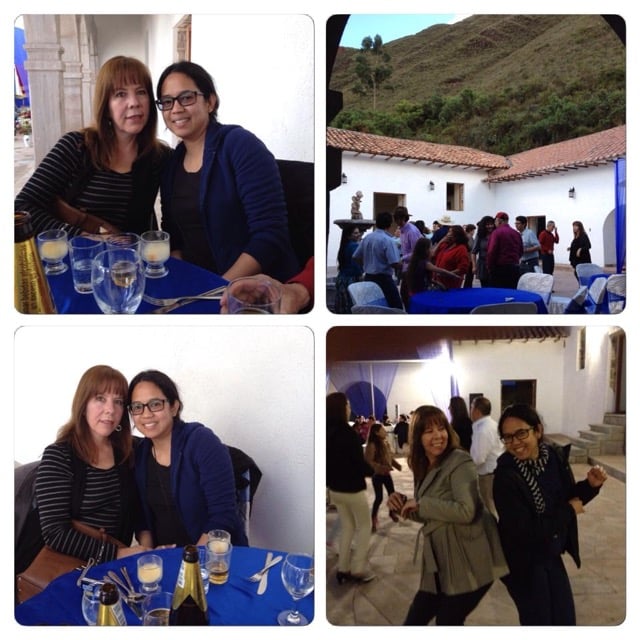 3- What was the most challenging thing you experienced?
Program: Medical center
The language barrier was a challenge in assessing the patient because I only know a little bit of Spanish to get by. But the staff was very helpful with their limited English in explaining what was going on and what I was supposed to do so I could help them.
Host Family: Nothing. Everything was perfect as far as Maria Elena was concerned

Country:  I got altitude sickness the first two days and that was difficult but it wore off after that. Everyone was concerned during those days and they helped me get over it.
4- Any tips for future volunteers… (clothing, travel, personal items, donations)
1. Bring layers of clothes. It is cold in the morning and night but warm or even hot during the day around the time I was there (May).

2. Wear sunblock because the sun is very strong for the altitude.

3. Bring your international green card from your university if you are a student
so you can get discounts.

4. Bring anything you can to donate because everything is necessary (ex. thermometer, stethoscope, medicine, pulse oximeter, etc.)
5.1-Other things volunteers should know before coming here:
I followed the orientation guide and I didn't miss anything. Bring your personal items but if you run out of toiletries, you can always buy it here.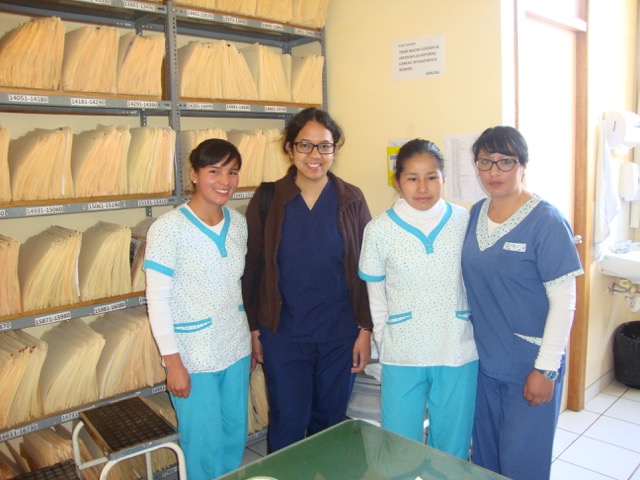 6- Personal Paragraph about the experience (ABV Program Testimonial):
This is my first volunteer experience and I was grateful for all the help. ABV is very well organized and prepared me well, so I didn't feel at a loss when I was actually here. It is good to know at least basic Spanish to get by but better if you know more than the basic so you can help more. The clinic was surprisingly always so clean so I thought it was a new facility. It serves the economically disadvantaged people in and around Cusco and everyone who works there are hospitable.
7- How would you describe your accommodation, meals, security, friendliness, quality others:
The host family was pleasant. I got one of the private rooms with one bed and a tv. Wi-Fi was awesome. It was fast. There are two bathrooms and you can get a hot shower. She provides down comforters for the cold weather. Her living room is huge with a big tv and stereo and it was good for group meetings. I had breakfast, lunch, and dinner available.
8- What was your favorite memory of this trip?:
Program: I was glad that I can actually work and help at the clinic. Every day is different and you get to meet different kinds of people. But the people I worked with especially Dina, one of the nurses, really helped me to understand what was going on so I could help at the clinic.
Host Family: I like that every meal time, Maria Elena and I can talk about anything like we were old friends. She takes care of her 80-year old father and they are very close. It was interesting to see the dynamics of another family outside the individualistic culture we are accustomed to here in the US. 
I also went with Elena and met her friends at a local fiesta. I had fun even when I danced outside of my comfort zone. They do love to dance here!
Country: I like living like a local: eating local food for meals at the house, riding the bus to and from work, buying stuff at the bakery or grocery store.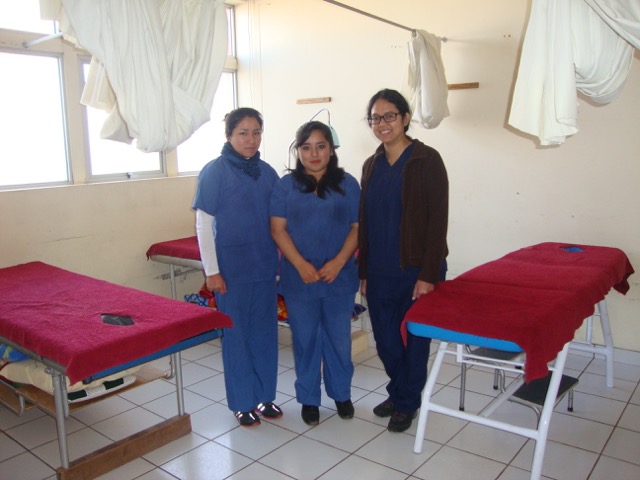 9- How was the ABV USA support prior traveling? Sarah and Lynn were very helpful with following up on me, answering my emails, which I got a prompt response. You just have to ask and they will help you.
9.1- What do you think about the reservation system online?
The reservation system online was easy.
9.2- Who did you find Abroaderview website (keywords, search engine, word mouth to mouth, recommended by .., other)
I found ABV online when I did a Google search for volunteer abroad. There was a link to ABV in one of the websites that popped up first on the webpage.
10 – Are you willing to speak to other potential ABV volunteers?
Sure.

Check more Volunteer Reviews here