Volunteer Name: Stephanie Stryker

Project Location: Cusco Peru

Volunteered at: The nursery and orphanage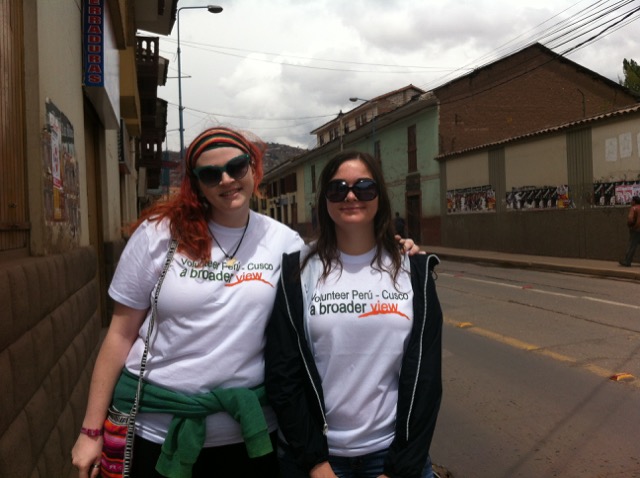 1- How was the local ABV Coordinator and the support provided in-country?
The coordinator was very good. She answered all of our questions, gave us a tour of the city, showed us how to get around, and made sure we were safe for the duration of our stay. She also helped make arrangements for any place we wanted to go during our stay. Overall, she was a very helpful and supportive person.
2- What was the most surprising thing you experienced?
The most surprising thing I experienced was the effect of the altitude. The altitude was definitely hard to get used to. I am a runner and I made it about half a mile before I had to stop. It definitely takes some adjusting to. But the coca tea helps!
3- What was most difficult to experience?
The most difficult thing was trying to get everything in within one week. During the week I volunteered and I wanted to visit Machu Picchu and experience Cusco as well. So it was hard to fit everything in to such a short time frame.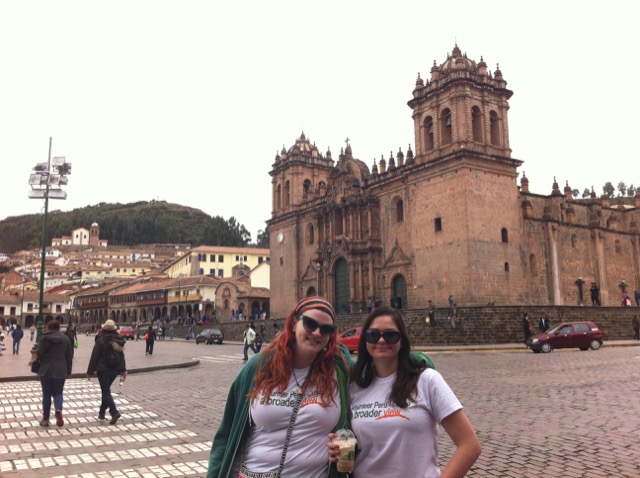 4-Other things volunteers should know:

a.- Bring Advil / Excedrin for headaches due to the altitude 

b.- Bring clothes for both warm and cold weather. It can get hot during the day and cold at night. Also, bring a rain jacket!

c.- If you want to visit Machu Picchu, come prepared with a backpack and anything else you made need for hiking (if you want to hike up the mountain). Also, one day is a really brief time to take in all of Machu Picchu. You should definitely try to stay overnight for at least one night if you can.

d.- Bring sunscreen.
5- Personal Paragraph (ABV Program Testimonial):
The trip was really good. The home stay family was really accommodating and sweet. They made our meals and helped us with anything we needed. The ABV coordinator was also very helpful and took care us while we were here. Overall, the trip was incredible and I had a great time.
6- How would you describe your accommodation, meals, security (e: host family, on-site, shared)
The accommodations were awesome. The home stay family was very welcoming and sweet. They made us all of our meals. The security was also very good: both in the house and during our travels.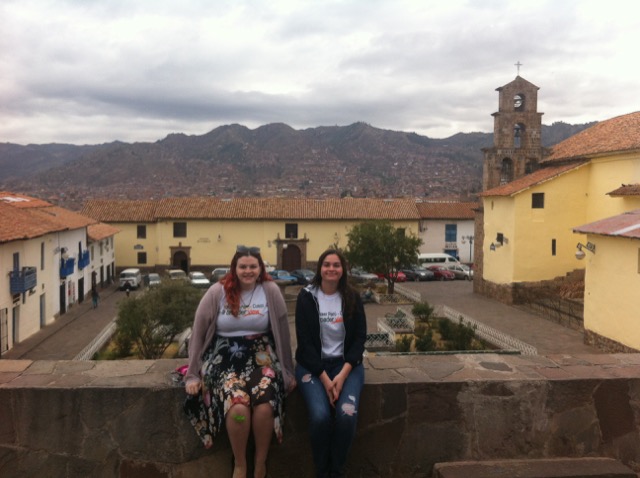 7- What was your favorite memory of this trip?
Visiting Machu Picchu was incredible. The views are breathtaking and being immersed in such history is a really awesome experience. Also, playing with the children was a really awesome experience.
8.- How was the ABV USA support prior traveling?
It was good. They answered any questions we had.
9 – Are you willing to speak to other potential ABV volunteers
Sure.