Volunteer Name: Vonna Edelbrock

Project Location: Cusco-Peru

Volunteered at: Local Clinics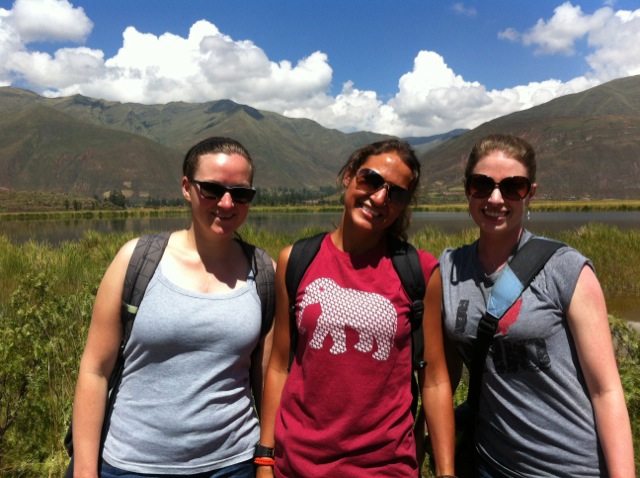 1- How was the local ABV Coordinator and the support provided in-country?
Beatriz was always available to answer questions. She was great with me.  She showed me the neighborhood, the ATMs, exchange offices, where to get a cellphone.  She also introduced me to the travel agency, where I bought tours when ending my volunteering.  She was free to take me to the clinic for my yellow fever vaccination and took myself, a friend, and another volunteer for a day hike around the lagoon.  She has also helped me to find another program (the last two weeks), when I the first one didn't work for me.
2- What was the most surprising thing you experienced?
The lack of personal space the Peruvians have with much crowding and pushing in public places.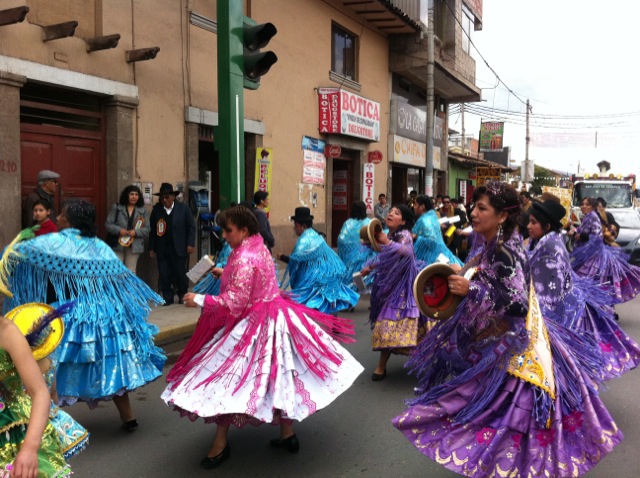 3- What was most difficult to experience?
The language barrier with different dialects and unfamiliar vocabulary.  That and the volunteer sites did not utilize me as I had anticipated.  I did a lot of just sitting and observing which was difficult because I wanted to help more.

ABV: all volunteers need to contact the local coordinator and USA staff if they don't speak up we can't help them solve any issue in the country. And be proactive jump in the program.
4- Any tips for future volunteers… (clothing, travel, personal items, donations)
Cusco's weather changes in an instant so bring clothes that are light and can be layered. A lightweight rain jacket is a must. So is sunscreen because even when it's raining and the sun is out you are at such high elevation in the mountains that the sun is intense. Don't bring anything really nice, It's a dirty city. I wish someone had told me to pack medical gloves (latex or whatnot) as I did not encounter any sort of precautions when dealing with contagious patients and they do not have gloves available here. You'll need them to protect yourself and other patients.  Also, bring hand sanitizer, the majority of public bathrooms do not have it. They also don't have much toilet paper so bring a pack of kleenex.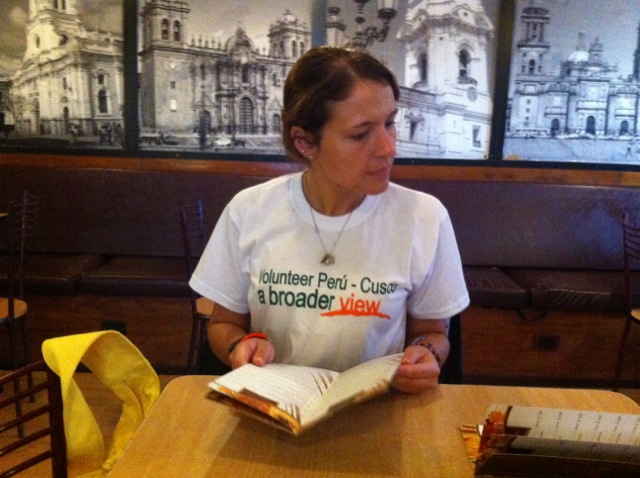 4.1-Other things volunteers should know:
a.-They do not flush their toilet paper down the toilets but throw it away.

b.-Try everything that you can from fresh fruits from the markets (make sure you take them home and wash them first) to cooked street foods, to neighborhood celebrations to live music, salsa classes, museums, futbol games, whatever comes up. It really helps you learn and experience the culture.

c.-Pedestrians do NOT have the right of way on the streets. Make sure to move quickly because the cars will not stop for you.

d.- Do as much as possible with your host family, join them when they go to the market, or church, or help prepare a meal. Ask them about what you see and what is going on when you are there. They are your best source of information and your personal direct tie to the community and the culture.
5- Personal Paragraph (ABV Program Testimonial)
A broader view volunteer program gave me the opportunity to experience the Peruvian culture from the comfort of a safe, welcoming host family. The clinical sites that I was placed in did not utilize me as I had anticipated (leave all your expectations at home), but gave me a great chance to learn more about the culture and observe everyday life, unlike most tourists, get to experience.  Life outside of the clinic proved to be much more fulfilling than I could have imagined.  I got involved with a wonderful church and made some great, lasting friendships.  We would try new restaurants together and go out exploring the beautiful mountains and trails together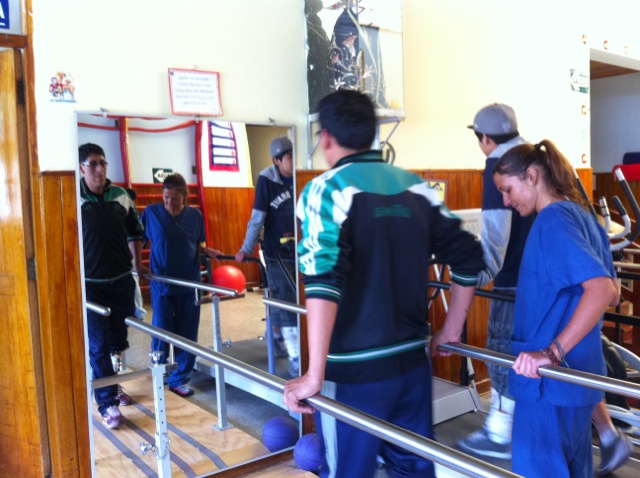 6- How would you describe your accommodation, meals, security (e: host family, on-site,  shared)
My host family was awesome, above and beyond just a place to stay. I truly feel like I am now part of the family. We ate every meal together at the table. My host mom would serve the traditional Peruvian lunch with different courses and did a wonderful job of varying the meals so I got to try a little bit of everything.  I have a wheat allergy and she did a great job of accommodating that. I got the chance to help her with her bakery work and she let me tag along to the big parties she was catering to experience it all. I watched futbol in the evenings with grandpa and learned cake decorating from grandma. They all did a great job of keeping me informed of what was going on that week as far as special celebrations or events, futbol games, etc, so that I could experience as much as possible.  The house was always clean and I had my own room and bathroom downstairs so I could spend time with the family when I wanted but could also have my own private space which was great.
7- What was your favorite memory of this trip?
My favorite memory would have to be one of the mountain hikes I did with my friends as the mountains here are so beautiful,  or sitting around the dining room table with the family, watching soccer, drinking tea, and joking with grandpa.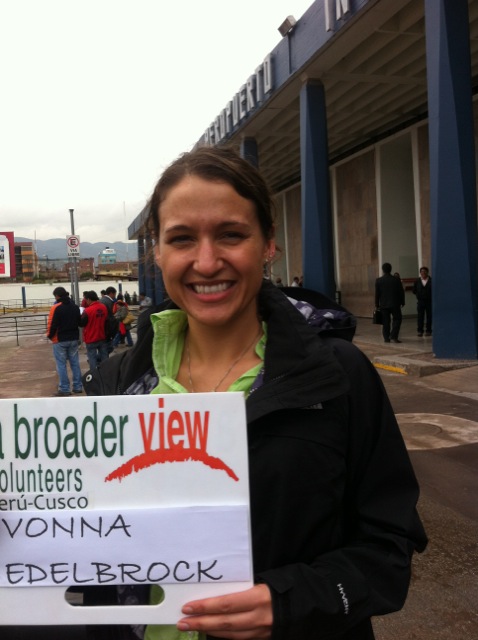 8.- How was the ABV USA support prior traveling?
The abv staff was very helpful and great about getting back to me when I had questions or concerns.
9 – Are you willing to speak to other potential ABV volunteers?
Yes.


Check more mission trips Volunteer Reviews here