I think this experience is very interesting. I've learned a lot about Cusco/Peru's culture. Spending time with the kids at the Kindergarten was a fun experience.
Volunteer Name: April C.
Project Location: Cusco, Peru
Volunteered at: Kindergarten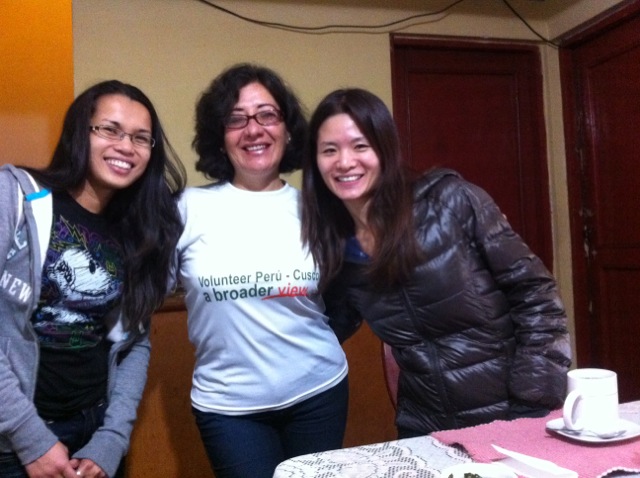 1- How was the local ABV Coordinator and the support provided in-country?
Beatriz was very welcoming and hospitable. She showed us around the city, as well as outside the city. We weren't actually expecting for her to spend her weekend with us but she did. We were so thankful for it because we were able to really explore Cusco. She was also very informative about Cusco's culture and we learned a lot while exploring with her.
2- What was the most surprising thing you experienced?
The most surprising thing would probably be the weather. In the morning the sky would be bright and sunny, then next thing you know, there'll be thunder and heavy rains in the afternoon. It's best to always be prepared with rain gear for protection.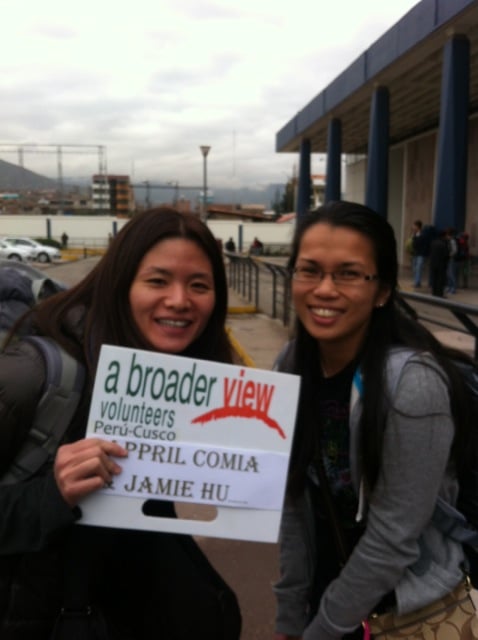 3- What was most difficult to experience?
I would say the most difficult experience would be having limited Spanish speaking skills. At least in the beginning, there were times when it was hard to communicate with our host family. The situation got better when we started our Spanish lessons. During lunch time, we would practice our Spanish with Grandma and she was very helpful in teaching us how to pronounce the words correctly.
4- Any tips for future volunteers… (clothing, travel, personal items, donations)
Have an open mind
Bring raincoats/umbrella anywhere you go
If you're taking a cab/taxi, it's best to have coins/change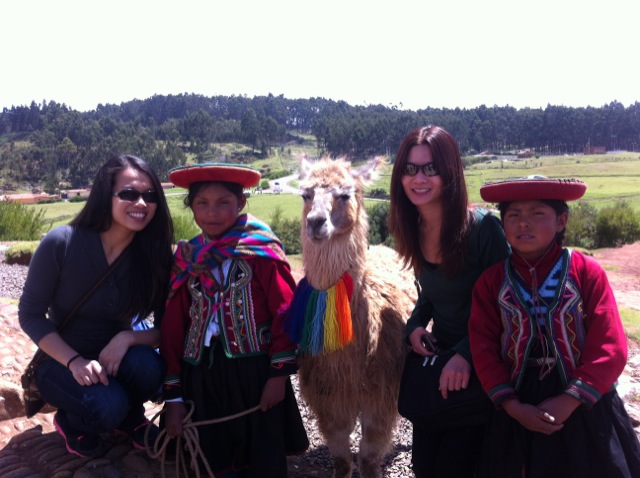 4.1-Other things volunteers should know:
a.- It gets very cold at night time
b.- The roads are mostly dusty so open toes shoes are not advisable
c.- Bring sunblock especially for the face to avoid sunburn
d.- Don't forget to visit Saqsaywaman and take pictures with the Llama and Alpacas :)
5- Personal Paragraph (ABV Program Testimonial):
I think this experience is very interesting. I've learned a lot about Cusco/Peru's culture. Spending time with the kids at the Kindergarten was a fun experience. The children were friendly and sweet. Although, we only understand and speak very limited Spanish, this did not stop us from interacting and having fun with the children.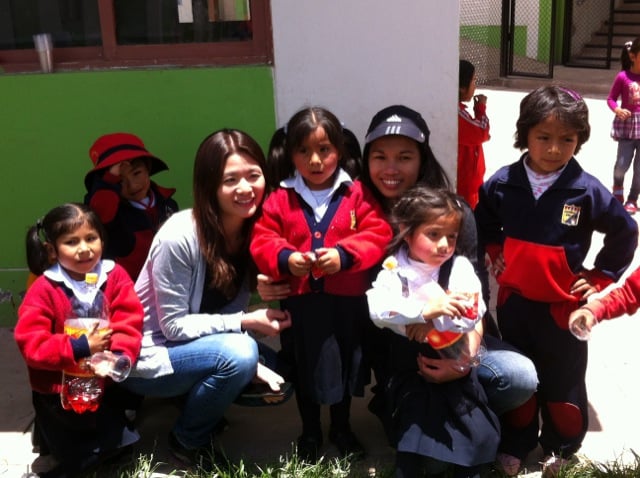 6- How would you describe your accommodation, meals, security (e: host family, on-site, shared)
The accommodation was good. Location was convenient as it was very close to the kindergarten and the Spanish teacher's house. The meals were healthy and gave us a good representation of Peruvian food. Host family were very very nice. They were very accommodating and shared everything with us without any hesitation. Also, we appreciate their patience with us especially when we are having a hard time understanding Spanish. We're very thankful to Maria and her family for welcoming us in their home.
7- What was your favorite memory of this trip?
My favorite part of this trip is when we visited Saqsaywaman and took pictures with the baby alpaca. Also, spending time and getting to know the kids at the kindergarten.
8.- How was the ABV USA support prior traveling?
ABV USA support was good. They were able to address our questions and concern about this trip.
9 – Are you willing to speak to other potential ABV volunteers
Yes.