Volunteer name: Carolyn Mase
Project location: Cusco, Peru
Volunteered at: Orphanage Program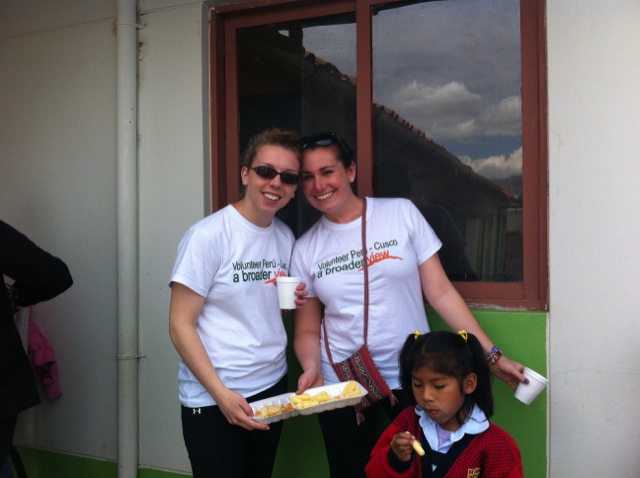 1. How was the local ABV Coordinator and the support provided in-country?
The coordinator and support provided for us in Peru was very helpful. Everything was always explained well and the coordinator was always available if we had any questions.
2. What was the most surprising thing you experienced?
I was very surprised at how welcoming the girls at the orphanage were.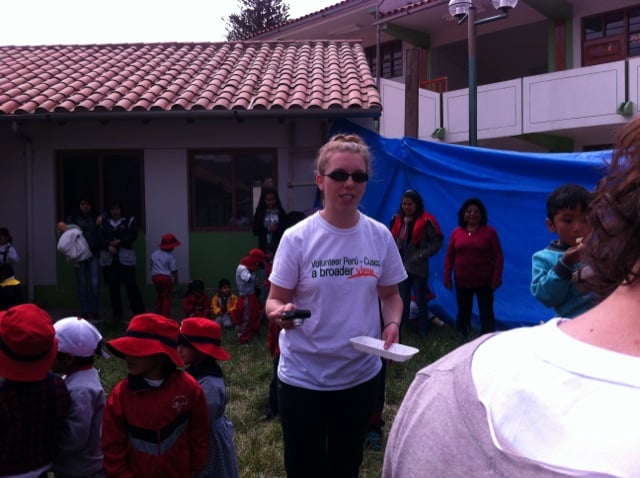 3. What was the most difficult to experience?
I loved working and playing with the girls at the orphanage but it is hard saying goodbye to them. We get to experience a little of what their lives are like but then we get to go back home whereas they have to stay in the orphanage without families.
4. Any tips for future volunteers... (clothing, travel, personal items, donations)
Bring medicine such as Advil and aspirin as well as over the counter cold medicine and cough drops. You never know when you're going to get a cold. Bring a variety of clothes even if it is suppose to be cold and winter because warm days may still happen.
If you are going to be in the orphanage with the girls bring girly accessories such as nail polish, hair elastics, jewelry, etc... They will also greatly appreciate any school supplies or crafts for the girls to use.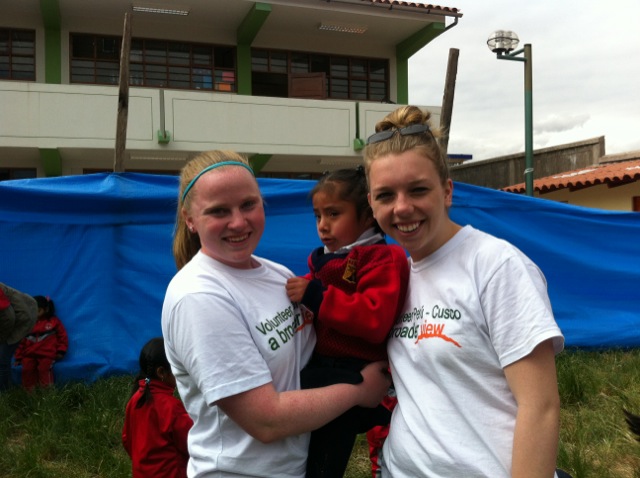 4.1. Other things volunteers should know:
a.- The family you will be living with will probably be middle class
b.- You will probably take cold showers and the water may run out in your host families house for a few hours.
c.- Electricity is expensive so make sure you shut the lights off and unplug any electronic devices when you are not using them.
5. Personal Paragraph (ABV Program Testimonial)
I have done some traveling before to Europe and Asia but before this trip I had never been to South America and I had never done any service work out of the USA.
I was very excited to come to Peru and help out in the school and the orphanage. I enjoyed helping the children in the school learn English and help the teachers when I could.
My favorite part was definitely working at the orphanage. You could easily tell how much the girls liked having us there and how much of an impact we had on them. On day a group of us just talked with the girls and painted their nails. This was something many of them had never done before because they did not have stable home lives or because they had spent their entire lives in orphanages. This was a fun simple activity to do and share with the girls.
For anyone who enjoys service work, helping others or for anyone who wants to broaden their horizons I would definitely recommend ABV.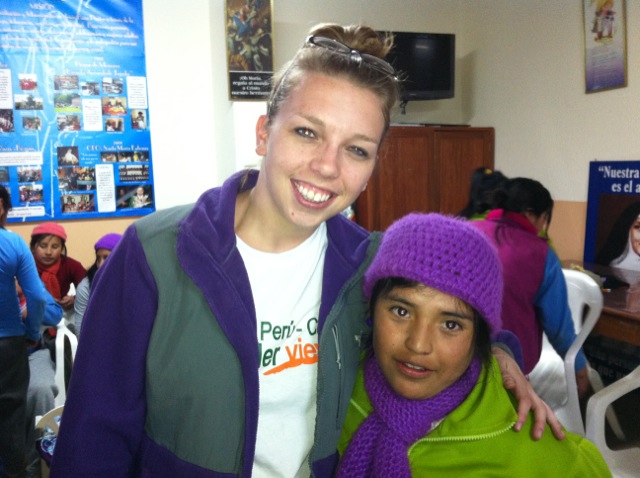 6. How would you describe your accommodations, meals, security (e. host family, on-site, shared)
The accommodations were great but taking cold showers took some getting used to. Our host mom and her mother were fantastic and the food was delicious!
7. What was your favorite memory of this trip?
My favorite memory of the volunteer portion of the trip was helping the girls at the orphanage. Being there it was easy to tell how much of an impact we have on their lives.
In regards to other aspects of the trip I loved Machu Pichu! It was an incredible day and we had an amazing tour guide. We learned so much about the history and the views are amazing.
8. How was the ABV USA support prior to traveling?
I came to Peru with a group of 8 other students from a University and our professor. Therefore the support was handled directly between our professor and ABV.
I did not have much direct contact with people from the program prior to arriving in Peru.
9. Are you willing to speak to other potential ABV volunteers?
Yes, I would love to speak to others about my experience abroad with ABV.


Check more mission trips Volunteer Reviews here