Volunteer Name: Colleen Fleshman
Project Location: Cusco, Peru
Volunteered at: Policlinica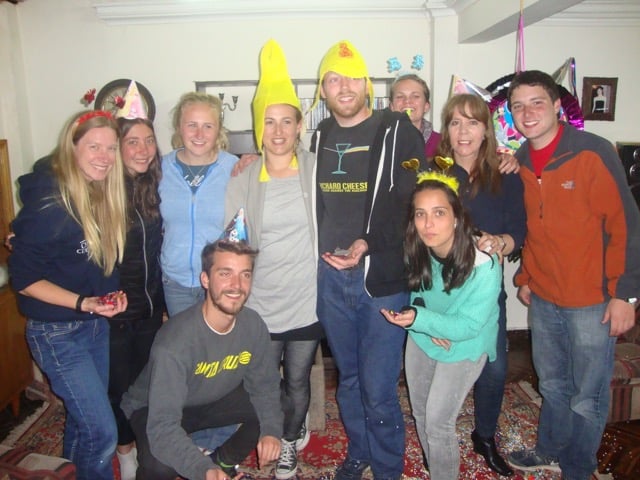 1- How was the local ABV Coordinator/staff and the support provided in-country?
The support provided by Maria Elena was great. She met me at the airport, showed me how to take the buses to work, and gave me a tour of the city so I knew the best places to shop, etc. She was also really helpful with planning tourist trips.
2- What was the most surprising thing you experienced?
Program: I expected to be helping out in a poor clinic that was vastly understaffed, just like the poor clinics in the US. Instead, there were so many people working there that we all had free time every day. I would sometimes help the nurses with their English homework during downtime.
Country: A lot of the bathrooms didn't have toilet paper, so it was really useful to carry my own around with me. This was mentioned in the welcome packet, but it didn't occur to me to take some to the clinic, for instance, but it turned out to be necessary.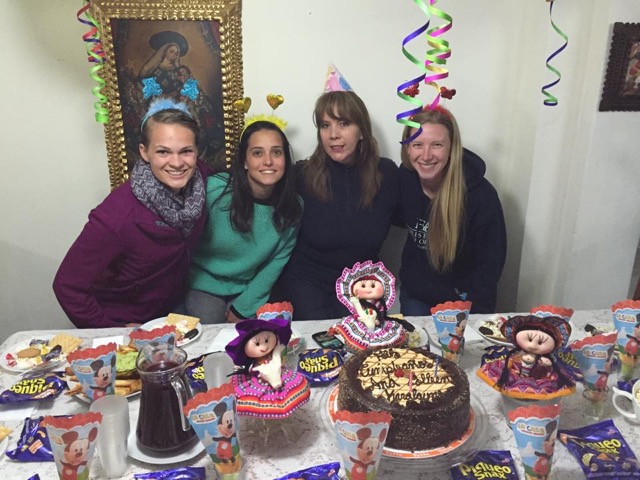 3- What was the most challenging thing you experienced?
My host family and everyone living in my house spoke only Spanish, which was great for practicing but definitely difficult since my Spanish isn't very good.
4- Any tips for future volunteers… (clothing, travel, personal items, donations)
1. Don't underestimate the cold here. The days are warm, but the nights are cold and no one has central heating. Be sure to pack multiple layers and gloves.
2. Definitely bring and carry toilet paper whenever you go out.
3. Be sure to bring bug spray if you're going to Machu Picchu – you won't notice the bugs biting, but you'll feel the bites afterwards.
5- Personal Paragraph about the experience (ABV Program Testimonial):
The program was very well organized, and the staff, both in the US and in Peru, were very helpful and responded quickly whenever I needed. The other volunteers were great too, and it was fun to meet new people from all over the world. My host family was amazing; they were always polite, provided me a nice room to stay in, and cooked delicious Peruvian food while I was there.
The actual volunteering was a little bit different from what I expected, though. The staff at the clinic were great and let me help out wherever I wanted, but they didn't seem as if they actually needed the help. I really expected a small, overworked staff like you would see at an underserved clinic here in the US, but instead they had a full staff with plenty of time to do all of the necessary tasks. This meant that while I did get some hands-on experience giving shots, placing IVs, and cleaning wounds, I didn't feel as if I were really contributing to the clinic and the people. If I had been staying longer than two weeks, I would probably have requested to move to a different place that had more need for a volunteer.
I loved my Spanish classes. Taking the classes through the program was a great idea. There was one instructor for every 1-2 students, so it was very personalized and we got to practice speaking quite a bit. It was also great because we could ask questions whenever we didn't understand, which greatly helped me learn.
Overall I would recommend the program. There were a few things about the actual volunteering that I would have changed, but the people and organization of the program were top quality all the way through.
ABV: volunteers can always talk to the local coordinator to get things fixed or moved, this way volunteers can find their nitch, we work with over 6 clinics and hospitals each have a different experience.
9- What do you think about the reservation system online?
The online reservation system worked fairly well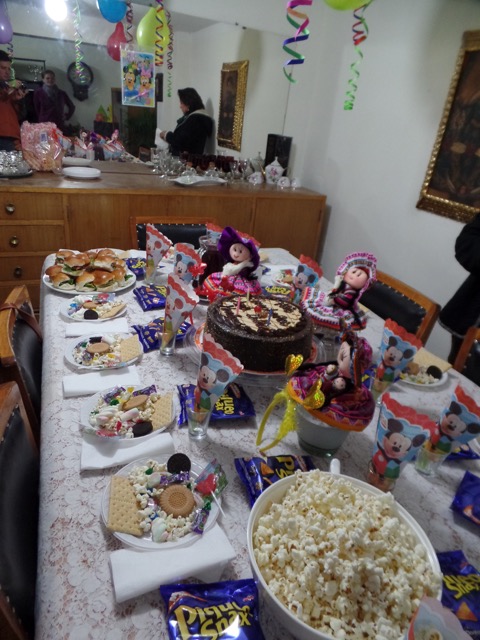 9.1- Who did you find Abroaderview website
Recommended by two volunteers who did the program last year.
10 – Are you willing to speak to other potential ABV volunteers?
Yes