Volunteer Name: Greg Epstein
Project Location: Cusco, Peru
Volunteered at: Medical Center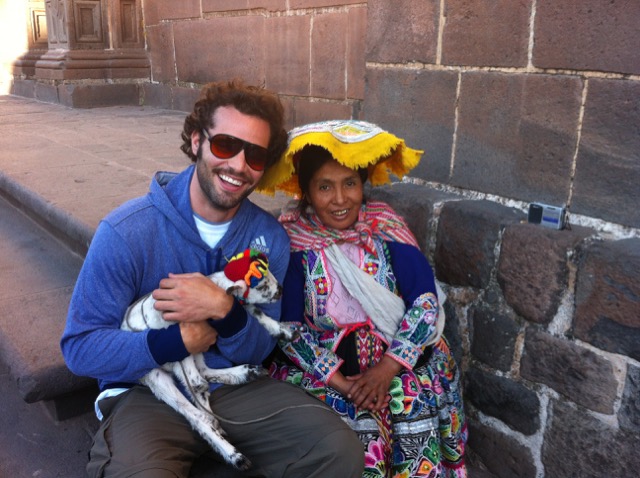 1- How was the local ABV Coordinator/staff and the support provided in-country?
It was fine.  Beatriz was wonderful…always available to help us out…exceeded expectations.
2- What was the most surprising thing you experienced?
Program: I did this program in Guatemala with ABV, so nothing was too surprising.
Host Family: It was weird that the internet was so unavailable.  The kids were surprisingly charming and talented.
Country: Nothing surprises me anymore…maybe all the dogs, everywhere.
3- What was the most challenging thing you experienced?
Host Family:  The internet restrictions were my only issue…they were wonderful hosts.
Country: I kept wanting to try and change the way people do things… medically / socially / food-wise. One must hold one's tongue when one traveling abroad.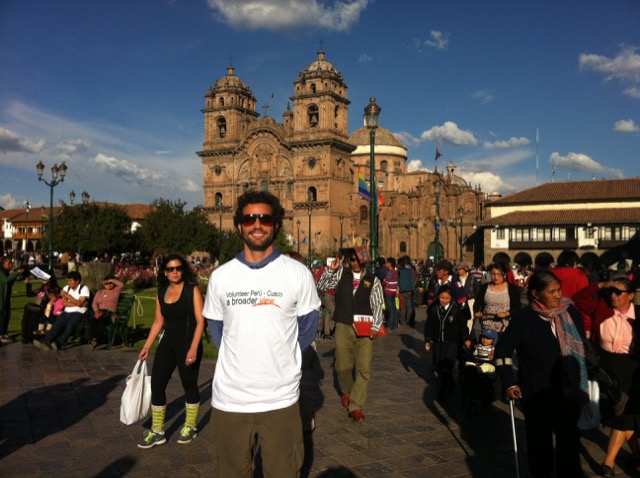 4- Any tips for future volunteers… (clothing, travel, personal items, donations)
1. Medshare.com has great stuff for donations.
2. Raise money using special media to offset costs of volunteering / donations. ABV fundraising page is an option.
3. Bring small items / snacks that you "cannot live without"
4. Mind the sun… it's strong up here.
5- Personal Paragraph about the experience (ABV Program Testimonial):
This is a great program.  Support's great, experiences cool, lots to see around the city.  Best part is that you can do something that makes you feel good while also seeing a new part of the world.
6- How would you describe your accommodation, meals, security, friendliness, quality others:
All above average… fun the most part.  Shower situations was a bit tricky, but just go with it… at least, it's there.
7- What was your favorite memory of this trip?:
Program: I enjoyed my work with the ambulance, doing the festivities downtown.  Lots of kids needed help… good stuff.
Host Family:  Playing guitar with Octavio (host brother) was pretty fun.
Country:  All the great traveling… meeting other tourists… tour to lake Titicaca was great.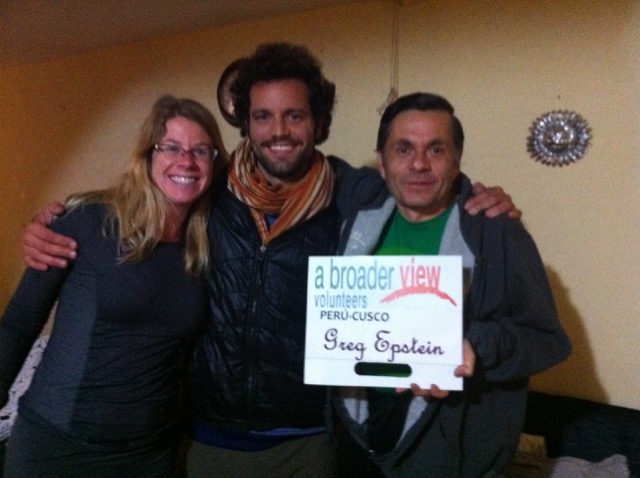 8- How was the ABV USA support prior traveling? (who helped you, emails, phone calls, chat online, how fast did you got an answer, did you got all your answers)
They were all great. They remembered me from my last trip, which was nice.
9- What do you think about the reservation system online?
All good… too easy.
9.1- Who did you find Abroaderview website (keywords, search engine, word mouth to mouth, recommended by .., other)
Google…last time, this time I just remembered it.

Check more Volunteer Reviews here