Review Volunteer Kayla Hockersmith in Peru Cusco at the Health Care program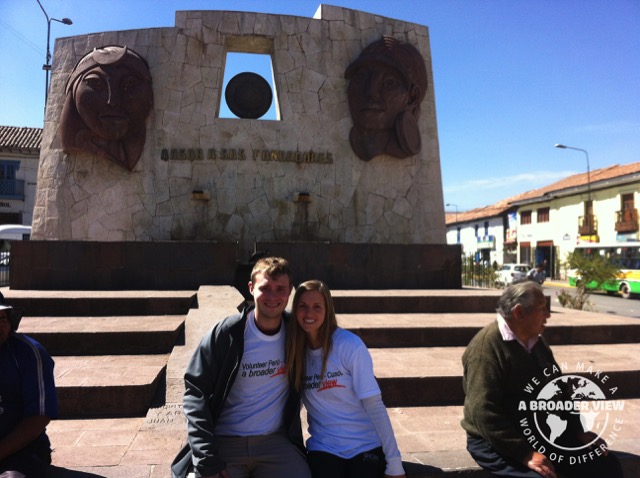 1- How was the local ABV Coordinator/staff and the support provided in-country?
The ABV Coordinator staff was excellent!  From the moment we stepped off the airplane and met Beatriz, to planning our trip to Machu Picchu, we could not have asked for a better in-country support system. I always felt safe and well taken care of.

2- What was the most surprising thing you experienced?
Program: I was most surprise by how much they let us do in the clinic.  I rilled and filled my first tooth and gave shots of antibiotics!
Host Family: I was most surprised by how kind both Ana Maria and Dante were.  They spoke amazing English and made their home feel like our home.
Country: I was most surprised by the beauty of the country and how polluted the streets were.  Machu Picchu is a Must see!

3- What was the most challenging thing you experienced?
Program: The most challenging thing was trying to communicate with the doctor and patients while I have learned some Spanish prior to Peru!, I often couldn't understand even the basics.
Host Family: The host family in Peru was WONDERFUL! Just be prepared for cold nights as AC/heat are not found in this country.  Pack warm.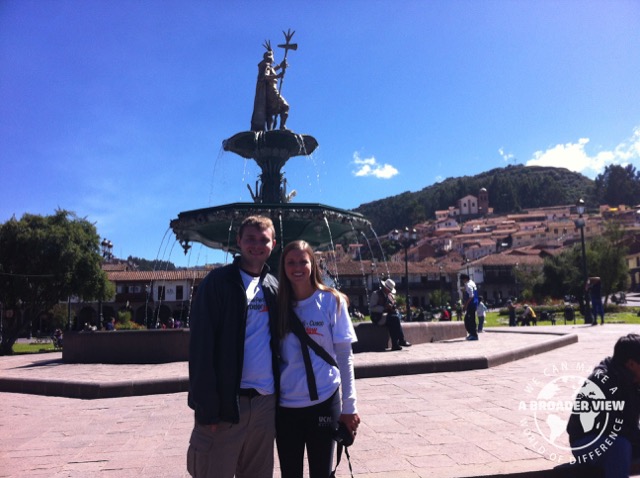 4- Any tips for future volunteers… (clothing, travel, personal items, donations)
1. Pack for all types of weather.  Bring warm clothes for night, and bring multiple layers.
2. Pack snacks and other goodies for Machu Picchu, between meals and days at the clinic!  It was often late before we ate lunch.
3. Pack pillows, towels, rain gear, toilet paper and germ-k.  Though provided, it's always nice to have a piece of home with you.
4. Relax and go with the flow.  If something isn't going as you originally thought, adapt and just enjoy your time here.

5.1-Other things volunteers should know before coming here:
a. Be ready for lack of sanitation! Bring mask and gloves.
b. You will buy all water you drink / use even at restaurants.
c. The street vendors lie to get the most money from you.
d. Machu Picchu is a MUST see!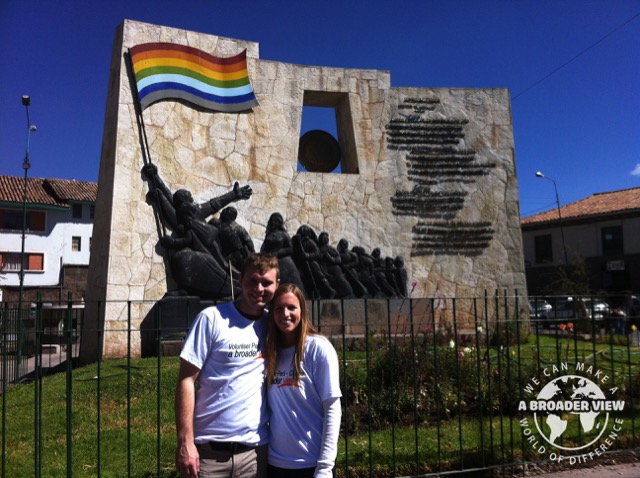 6- Personal Paragraph about the experience (ABV Program Testimonial):
My experience with ABV  was everything and more I hoped it would be.  I loved getting first hand experience in the clinic, spending time at the Plaza de Armas and venturing out to Machu Picchu.  The host family and country support was great!  I highly recommend ABV for first time volunteers.

7- How would you describe your accommodation, meals, security, friendliness, quality others:
You may have your own room, hot meals, will feel extremely safe, meet some of the nicest people, have the experience of a life-time.  Everything will look, taste, and sound different than you are used to, but that's the beauty of being immersed in a new culture.

8- What was your favorite memory of this trip?
Program:  Drilling on my first patient and seeing the impact I could make in one short week.
Host Family: Eating dinner together and sharing stories and memories from home and learning about a new culture.
Country: Our trip to Machu Picchu and handing candy out to kids at the Plaza de Armas.

9- How was the ABV USA support prior traveling?
It was exceptional.  All my questions were answered in a quick manner and it felt as though they really cared about you and your trip.

9.1- What do you think about the reservation system online?
Very good.

9.2- Who did you find Abroaderview website
Internet – In enjoyed the background and cost of ABV

10 – Are you willing to speak to other potential ABV volunteers?
Yes!