Volunteer name: Lauren Kent

Project location: Cusco, Perú

Volunteered at: School and Orphanage Program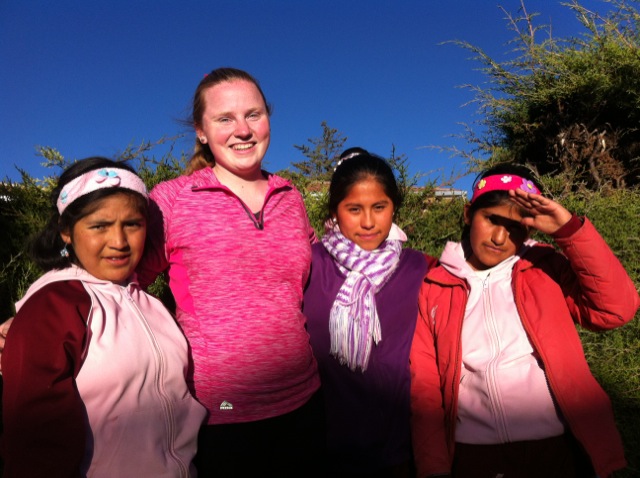 1. How was the local AVB Coordinator and the support provided in-country?

The local AVB coordinator and support in the country was great. The coordinator was very organized and had an answer for all questions asked. I was surprised by the friendliness and willingness to help from the coordinator starting at the moment we got off the plane.


2. What was the most surprising thing you experienced?

The most surprising thing I experienced was the bond between myself and the girls at the orphanage. I did not think that over the two weeks the bond could be so strong but it was.


3. What was the most difficult to experience?

The most difficult part to experience was seeing how little some of the children we worked with had. You want to help everyone but it is not possible to fix everything. It is hard saying goodbye to the children we formed bonds with.


4. Any tips for future volunteers... (clothing, travel, personal items, donations)

If possible I would bring donations but give them to the individual in charge instead of try to give them out yourself. As far as travel, get a lot of rest because colds are very common and getting accustomed to different food can be difficult.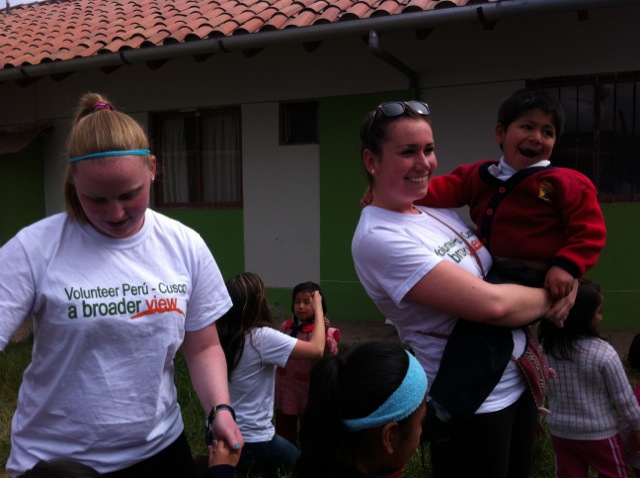 4.1. Other things volunteers should know:

a.- You cannot fix every child even though you will want to.

b.- You will have difficult days and that's completely okay.

c.- Try not to complain just because something is different. It does not mean bad, it just means it is different.

d.- The experience is great if you fully engulf yourself. You will take home a different mindset you will have forever.


5. This experience working with ABV was greater then I ever hoped for.
I was surprised by how great and helpful the coordinator was in all situations. I really loved the sites we worked at because it was different. The boys and girls I was able to work with taught me things I may never be able to pay back. It was a completely humbling experience and I would not trade it for anything. The experience makes me want to help more and do more for not just this community but my community at home and other locations. Some days were difficult but this program is something I will never forget.


6. How would you describe your accommodations, meals, security (e. host family, on-site, shared)

The host family I stayed with was great. They really accepted us as apart of their family. Sometimes it was hard to get used to certain meals but it wasn't necessarily bad but just different. I was surprised at the amount of security on site to protect the children and it was great. Living in a city was a different experience if you are not used to it which can be difficult at first but rewarding once you accept it.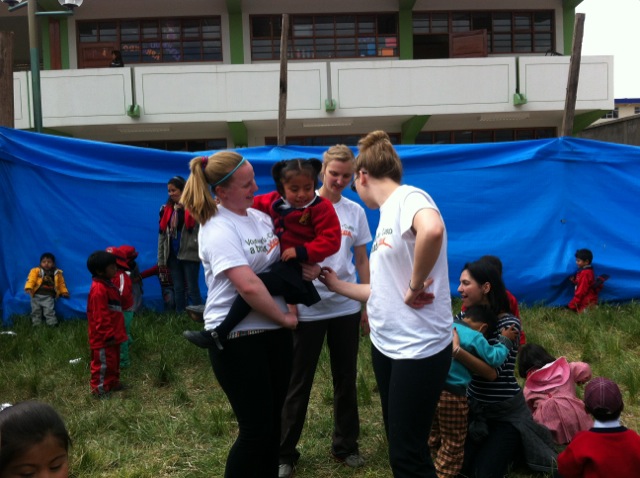 7. What was your favorite memory of this trip?

My favorite memory of this trip was seeing the faces of the girls at the orphanage the day we just got to play volleyball with them. It was difficult because they told all of us they did not want us to go but so rewarding knowing we helped them for at least a few days.


8. How was the AVB USA support prior to traveling?

The support prior to traveling was great. All questions were answered and the packets given included very helpful information. I did not feel like I went in blindsided.


9. Are you willing to speak to other potential AVB volunteers?

I am very willing to speak to other volunteers.



Check more mission trips Volunteer Reviews here