Volunteer Name: Caitlin Friel

Project Location: Cusco-Peru.
Volunteered at: Orphanage

 Program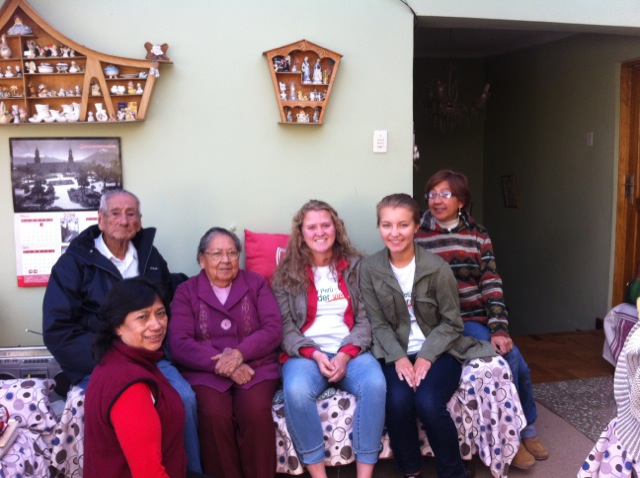 1- How was the local ABV Coordinator and the support provided in-country?
The local ABV Coordinator in Cusco was phenomenal.  She helped us become familiar with the city by giving us a thorough city tour.  Additionally, she helped us plan our weekend excursions to visit local ruins.  She was very accessible to us throughout the whole trip.  She also introduced us to other local ABV volunteers, which gave us the opportunity to get to know and become friends with other volunteers.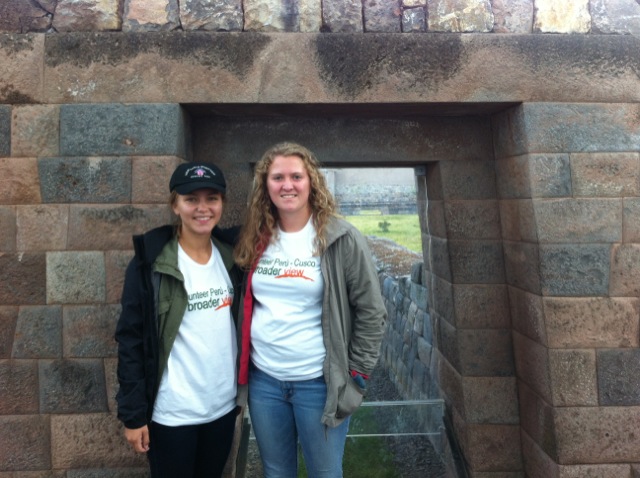 2- What was the most surprising thing you experienced?
The most surprising thing I experienced was definitely the weather.  It is much colder in Cusco than I anticipated! Thankfully I brought enough clothes to layer and stay warm.  If anyone is considering traveling to Peru during their winter months, I strongly recommend bringing a warm jacket, hat, gloves, and a scarf!
3- What was most difficult to experience?
The altitude proved to be the most challenging thing I experienced on this trip.  It makes simple tasks, like walking up a flight of stairs much more physically taxing.  Additionally, it slows the digestive process, so make sure to have a light dinner, or you probably won't be getting to sleep for a long while.  When I first arrived in Cusco, I did experience a bit of altitude sickness, but that subsided within a couple of days.  While the altitude was not easy to overcome, it is certainly manageable.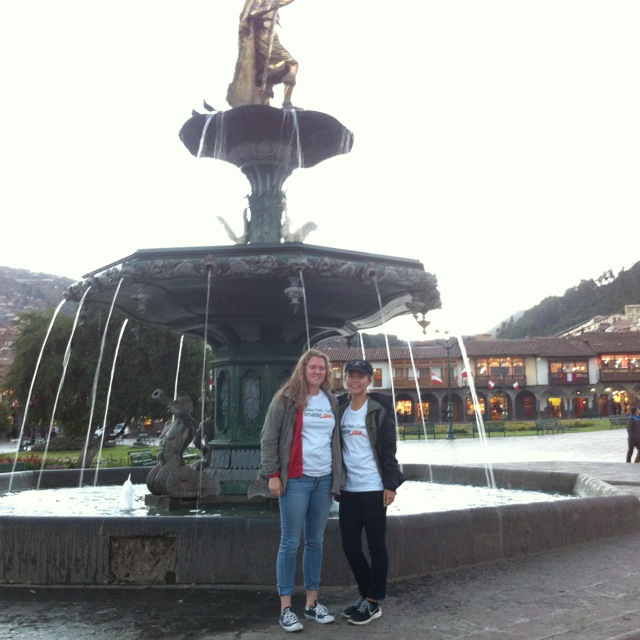 4.1-Other things volunteers should know:

a.-    As I mentioned earlier, bring warm clothes! While Cusco can get warm during the day, it gets very cold as soon as the sun goes down, so, a hat, scarf, and gloves are a must.

b.-    Toilet paper is not flashed down here – rather it is thrown into the trash can.  Additionally some public bathrooms will not provide toilet paper, so either bring some or pack some tissues.  Some public restrooms cost money to use (no more than one sol), so be prepared for that.

c.-    The sun is very intense here, so sunscreen is a daily must.  It might be cold outside, but the sun is still very close, due to the altitude.  Sunglasses and a hut with a brim are helpful in combating this.

d.-    Come prepared to do a lot of walking if you are planning on visit Machupicchu (which you definitely should), make sure you bring sturdy walking shoes.  Hiking boots would be a valuable instrument, thick socks are also very beneficial.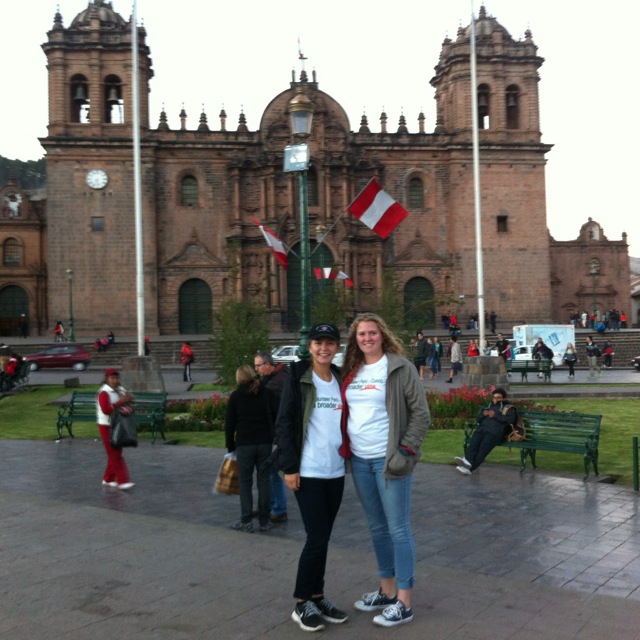 5- Personal Paragraph (ABV Program Testimonial):
My time here in Cusco with ABV has been an enlightening experience.  Getting to see how to people live and getting to know the rich history and culture has been a fascinating learning experience.  In addition, getting to work with such wonderful girls at the orphanage was something I will never forget.  I came here knowing very little Spanish, and I am leaving with a much greater knowledge and appreciation at the language, thanks to the immersion classes.  Overall I will rate the experience ten out of ten, and I would love to volunteer with ABV again in the future.
6- How would you describe your accommodation, meals, security (e: host family, on-site, shared)
My host family was extremely accommodating and welcoming.  They truly made me feel like part of the family.  Meals were always very delicious and filling.  My host family was very accommodating, especially in this aspect, as I am a vegetarian.  They always prepared something I could eat.  The house felt very safe, and we were provided a key to lock our valuables in our room while we were out.
7- What was your favorite memory of this trip?
The day we arrived was a special festival for Virgin del Carmen in the nearby town of Paucartambo.  We were able to go and experience the beautiful culture with parades, dances, and a special lunch.  It was an amazing stand to our trip and something I will never forget.
8.- How was the ABV USA support prior traveling?
The ABV USA support prior to traveling was very helpful and accessible.  They helped us connect to our local ABV coordinator here in Cusco.  Additionally, they were always available to talk to.
9.-Are you willing to speak to other potential ABV volunteers?    
I would be happy to speak to other ABV volunteers. I will highly recommend traveling and volunteering with ABV.

Check more mission trips Volunteer Reviews here