Volunteer Name:  Kristen Farris
Project Location:  Cusco, Peru

Volunteered at:  School and Orphanage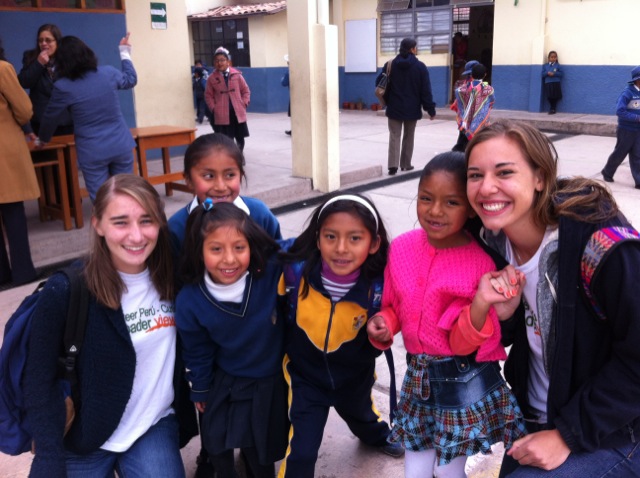 1- How was the local ABV Coordinator and the support provided in-country?
My coordinator Beatriz was absolutely wonderful!  She helped us plan out trips and told us exactly which sightseeing ticket we should buy for what we wanted to do.  She even came with us on some of our sightseeing trips and acted as a free tour guide, so it was obvious that she was very interested in the other volunteers and me.  Also when I got sick, she came and visited me at least once a day, and told me what I should do to get better fast, which was extremely helpful and very kind of her.
2- What was the most surprising thing you experienced?
I was surprised at the amount of traveling and sightseeing that I was able to squeeze in.  Before my trip, I thought that  I might be able to go to Machupicchu if I was lucky, and probably nothing more, but I managed to see several touristy and historical sites, while still going to volunteer on the week days, which was great because I was able to have a complete travel and volunteer experiences.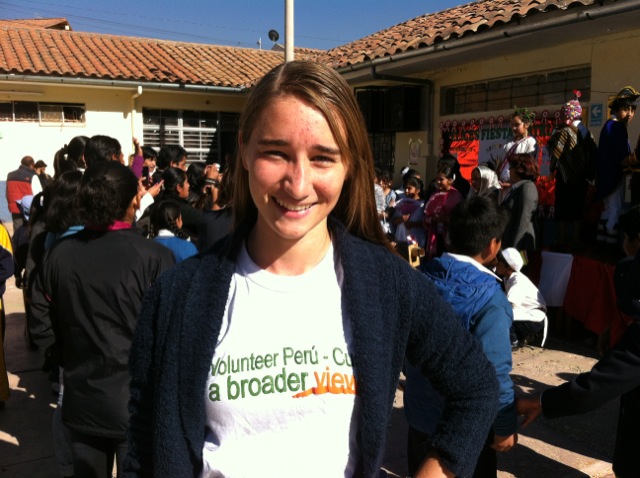 3- What was most difficult to experience?
The two hardest things for me were feeling homesick and actually getting sick.  However once I got into my volunteer work and really got to know the other volunteers here, my homesickness went away and I was able to really enjoy myself.  Also, as far as getting sick I was able to get back on my feet within a few days, because I had bought things before hand to help, so that made getting back to work much easier that it would have been.
4- Any tips for future volunteers… (clothing, travel, personal items, donations)
I would definitely recommend getting to know the other volunteers in your area, as well as your coordinator and host family.  I was able to make so amazing friends trough getting to know the other volunteers, and we were able to experience Cusco together on nights or weekends.  Also, getting to know my host family well was great because it gave me insight to everyday life in Peru.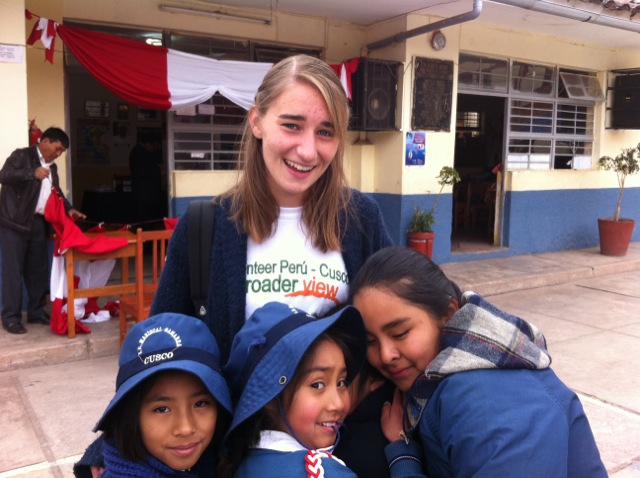 4.1-Other things volunteers should know:
a.-    Bring a roll of toilet paper with you.  Many bathrooms don't provide it, so it's so useful to have some on you just in case.

b.-    Some volunteers locations ask you to make a donation or bring something to reach to the kids, (in the orphanages specially!) so, be prepared for that.

c.-    Make photocopies of your passport and student ID.  Lots of sightseeing locations ask to see your passports, so it is always helpful and safe to bring a photocopy of it, and leave the real one at your home stay, so many discounts are offered if you have a student ID on you, so, don't forget that!

d.-    Bring Tylenol and Peptobismol.  I don't know a single volunteer who didn't get at least mildly sick with a cold or a slightly upset stomach, so bringing medicines for that sort of thing with you is very helpful and will make you feel much better if you do get sick.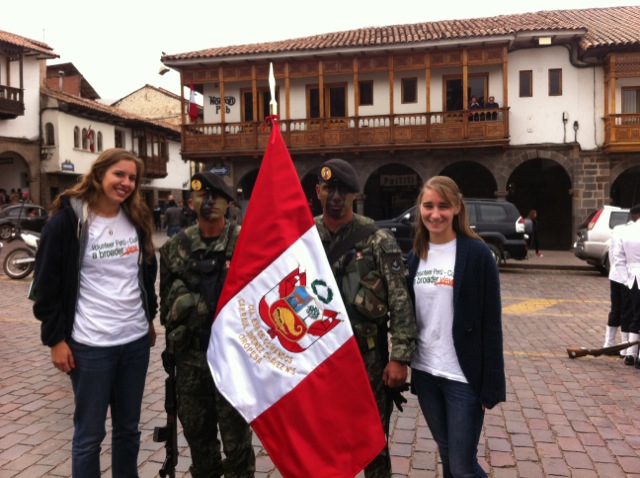 5- Personal Paragraph (ABV Program Testimonial):
Volunteering abroad was one of the most challenging and rewarding experiences of my life.  There were definitely times when I was tired or not feeling well, or days at school and orphanage that just didn't go well.  All of which were very hard, however, after pushing through these times there were always moments when I could see the good that I was doing, which was so incredibly rewarding!  These experiences have taught me countless valuable life lessons, and I shall never forget it!
6- How would you describe your accommodation, meals, security (e: host family, on-site, shared)
My host family was amazing!  They were always willing to help me with my Spanish and give me helpful tips about Cusco.  The food was wonderful, and I always felt safe in my neighborhood.  Living with was host family was great because I was able to get a sense of everyday life in Cusco, and my host family taught me about the local culture and history. They even took my coordinator, some other volunteers and I on a trip, which was awesome because I wouldn't have been able to how that experience if I was a normal tourist.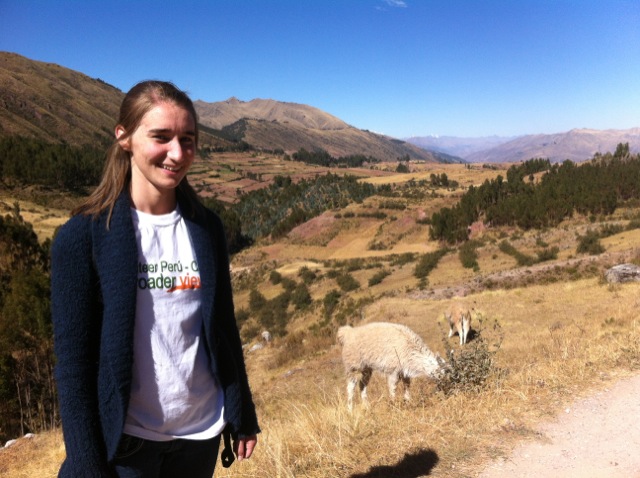 7.- How was the ABV USA support prior traveling?
It was great!  I only sent them one e-mail with question, but they responded within a few days, which was very helpful and reassuring.  They also sent me several informational e-mails with tips and other information about my trip, and I felt if I had more questions they would certainly have been answered.
8.-Are you willing to speak to other potential ABV volunteers?
Yes, of course!