Volunteer Name: Lily Kim
Project Location: Cusco, Peru
Volunteered at: Health Center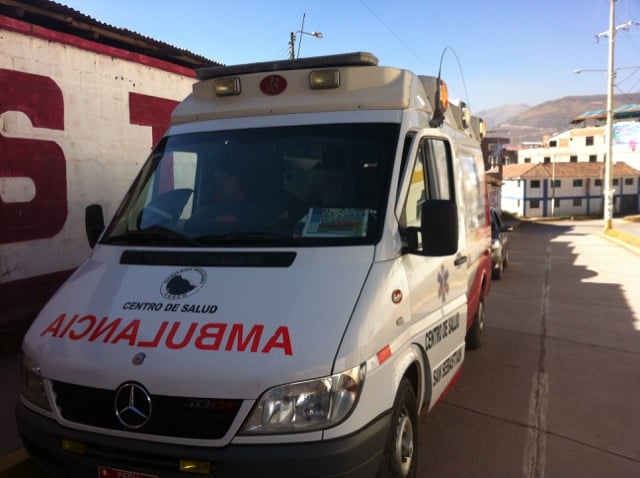 1- How was the local ABV Coordinator/staff and the support provided in-country?
Beatriz was welcoming.  She greeted us at the airport and took us to our host home and introduced us.  She also introduced us to the director at the clinic before we started volunteering.  She informed us at all necessary information (laundry, market, grocery store, taxis, cafes, how to get our telephone, etc.)  She also showed us around the city.
2- What was the most surprising thing you experienced?
Program:  Did not get interact with any of the doctors at the clinic but was working with the nurses.
Host Family:  Mother and father at home were so friendly, but we interacted much more with the maid, who was so sweet and helpful.
Country:  No toilet paper in public bathrooms.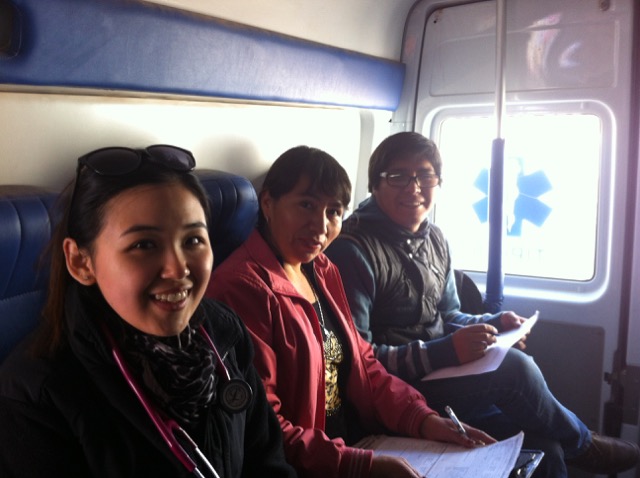 3- What was the most challenging thing you experienced?
Program:  Settling in the clinic was most challenging.
Host Family:  No hot water in the sink. No wifi at home.
Country:  Cold its winter
ABV: Wifi is not a service Abv offers, some host families my have it others don't, volunteers need to use the downtown cybercafes and volunteers need to ask how to turn on the hot water as all families have this.
4- Any tips for future volunteers… (clothing, travel, personal items, donations)
1.  Pack many layers (thin sweaters).  Did not need T-shirts (short sleeves).  It is very cold in Cusco (esp. at night)
2.  Pack enough underwear and socks.  It takes 2 days to do laundry in the neighborhood laundry service, of course there are other laundry services in the city or pay the host family.
3.  Do Pisac in one day.  Try not to squeeze it into the one day Sacred Valley Tour.
4.  Bring student ID with date written on it. Can get discounts for Machu Picchu and Boleto Turístico.
5.1-Other things volunteers should know before coming here:
(thats not in the orientation guide)
a. It's very cold in Cusco.  No heating indoors.
b. Need sunblock and sunglasses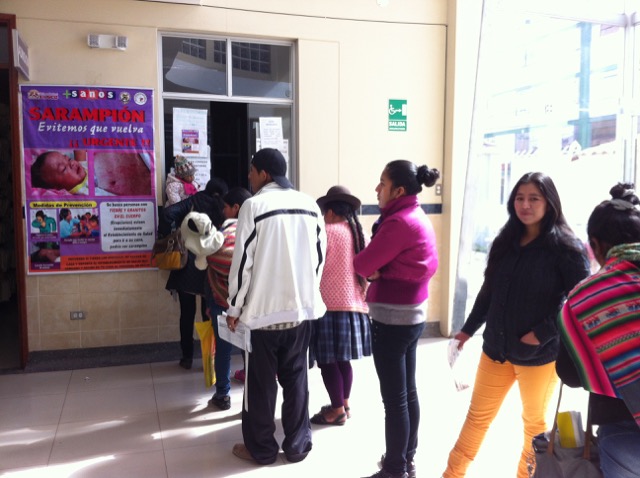 6- Personal Paragraph about the experience (ABV Program Testimonial):
It was a new experience for me to be in a country where I didn't speak the language for three weeks.  It was challenging at first at the clinic because I didn't understand the system nor the language spoken.  However, I slowly started to understand and became familiar with work.
7- How would you describe your accommodation, meals, security, friendliness, quality others:
Accommodation was fine, meals varied, some were very good and some not.  A lot of carbs (potatoes) in meals.  Felt safe the whole time in Cusco.
8- What was your favorite memory of this trip?
Host Family:  The second night, it was one of the family member's birthday so we celebrated together.  Also watched soccer together.
Country:  Loved Salineras.
9- How was the ABV USA support prior traveling?
Sarah helped us a lot through email.  The email responses were prompt.
9.1- What do you think about the reservation system online?
It was good.
9.2- Who did you find Abroaderview website
I searched for medical volunteer programs.
10 – Are you willing to speak to other potential ABV volunteers?
Yes by email for medical students.