Volunteer Name: Anshu  Jain
Project Location: Cusco, Peru
Volunteered at:  Orphanage Program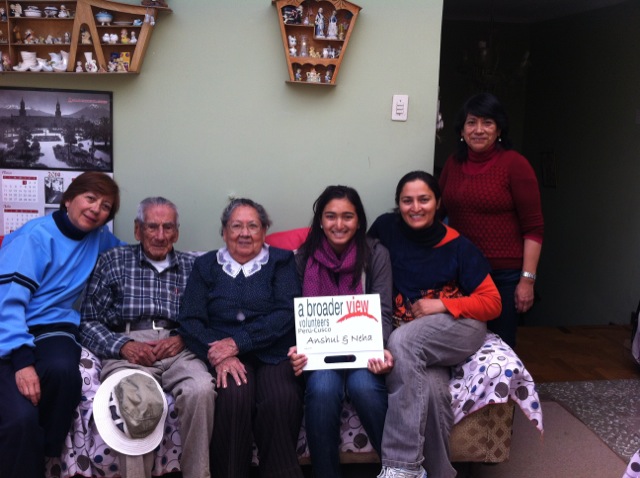 1- How was the local ABV Coordinator and the support provided in-country?
Local coordinator, Beatrice, was a very nice person with great support for any needs. She took us around the first day and showed us the important landmarks as well as grocery store, laundry, supermarket, money exchange place etc which was very useful.
2- What was the most surprising thing you experienced?
The orphanage was well run by teachers, volunteers and administrators. The girls were being taken care very well with all round development. I saw girls begin given music lessons, painting lessons, pottery, stitching, cooking etc.
3- What was most difficult to experience?
Not knowing Spanish was a big handicap for me. I wish I had spent some time learning Spanish as the orientation guide suggested. I assumed girls will know little English which will be enough for me to communicate. But I was wrong there. Don't assume.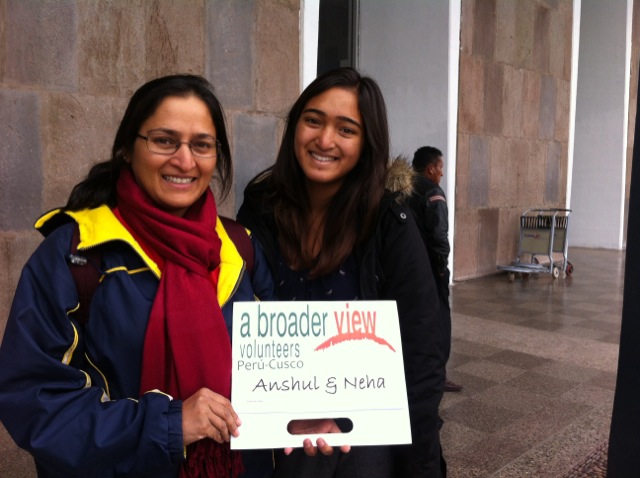 4- Any tips for future volunteers… (clothing, travel, personal items, donations). I wish I had bought a nice gift for the host family. Also if you are planning to teach, bring your material or simple English books as material in English is hard to find here.
4.1-Other things volunteers should know:
a.- Capital One Visa Card in US does not charge extra when used abroad. Get their VISA before coming here.
b.- Get layers or clothes as it gets quite chilly in the morning and evening.
c.- Very Important: If you are getting US or Euros, make sure each one is tear free. You will not be able to exchange your dollars for sols if your dollar has even a tiny tear.
d.- Bring your ATM card. I bought cash and no ATM card and my notes have a slight tear and I can´t spend all the money I thought I will be able to use.
5- How would you describe your accommodation, meals, security (e: host family, on-site, shared) I am lucky to be placed with a very nice host family. The father is 90 years old and in very good health. His wife too is in very good health. They are both very cheerful and fun to be around.  Their two daughters, one of them is our host mother are extremely pleasant. They know amazing English and help us with anything we need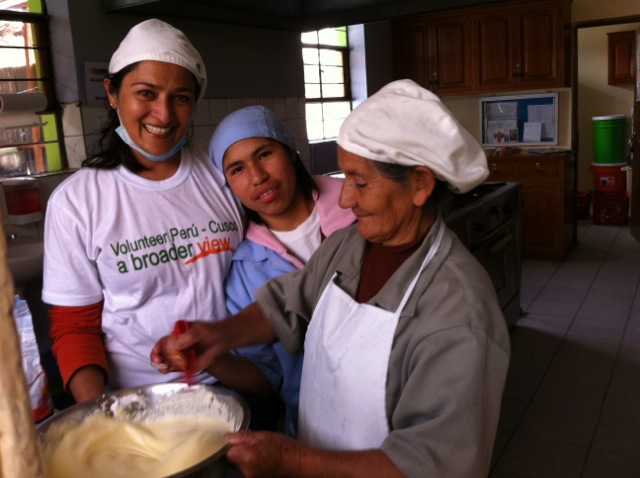 7- What was your favorite memory of this trip? 
The hugs from the girls and the lady cook. Seeing one of the natural wonders of the world, Machupicchu was an amazing experience.
8.- How was the ABV USA support prior traveling?
Good. I got prompt email responses and they were always available on chat. I also called them once and had a nice conversation about the program with ABV USA support personnel.
9 – Are you willing to speak to other potential ABV volunteers.
Sure.

Check more Volunteer Reviews here